This week at The Gan-Garrett Jewish Preschool, we are getting ready to celebrate!
We know that there are 4 special mitzvahs to do on Purim.
1. We listen carefully to The Megillah, the story of Esther written on a scroll and read every year.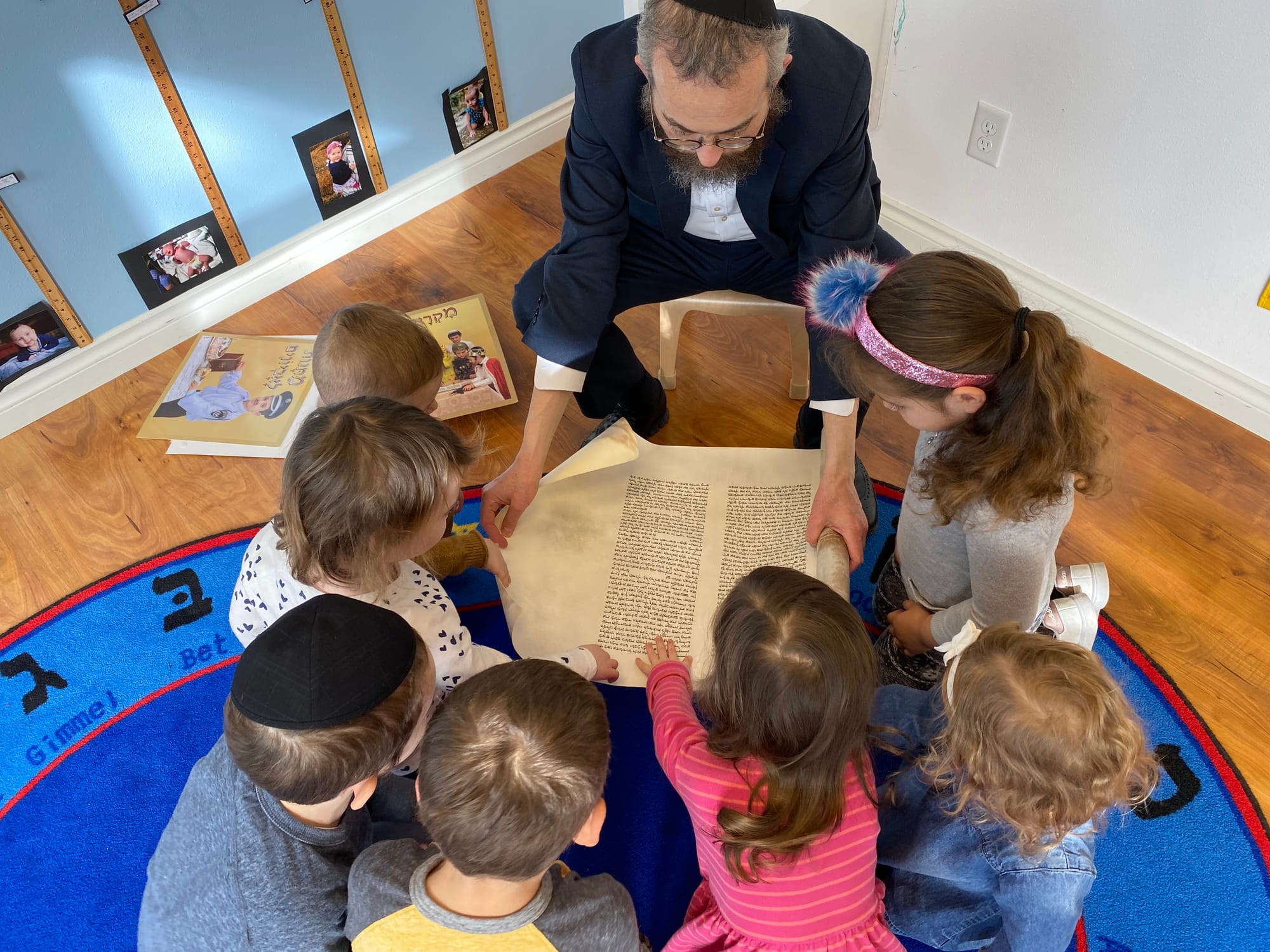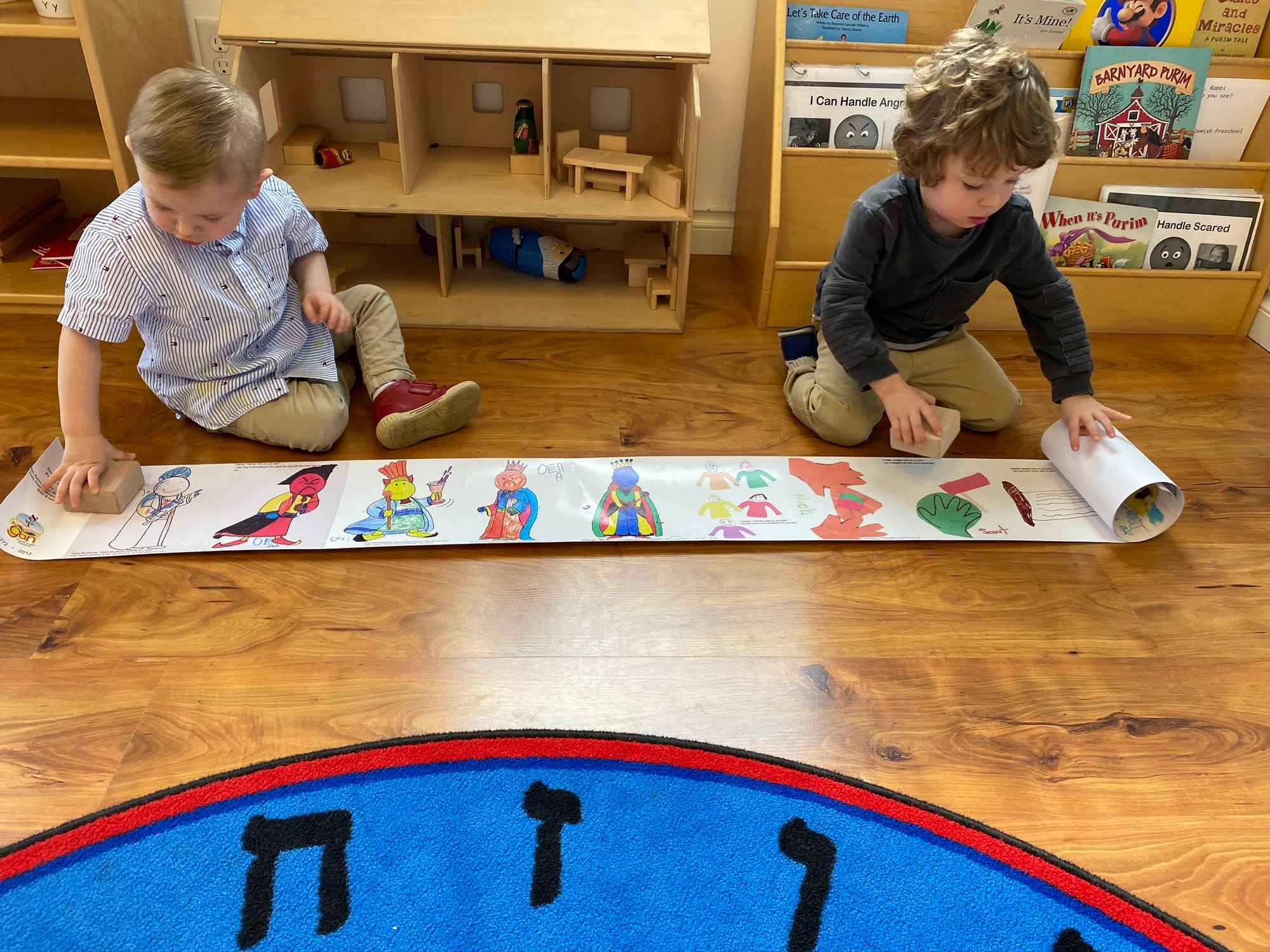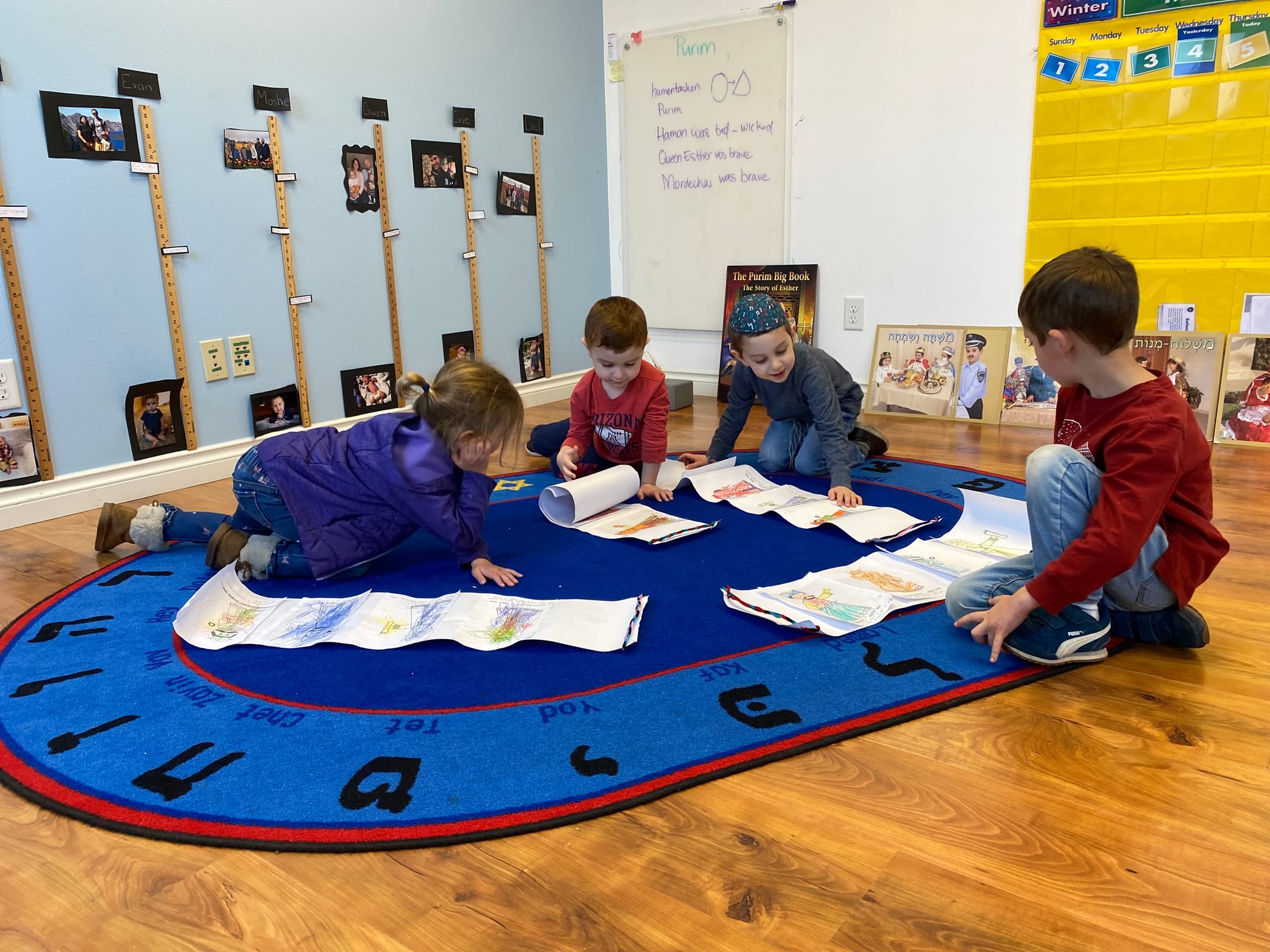 We made our own Megillahs to share the story of Esther with our families.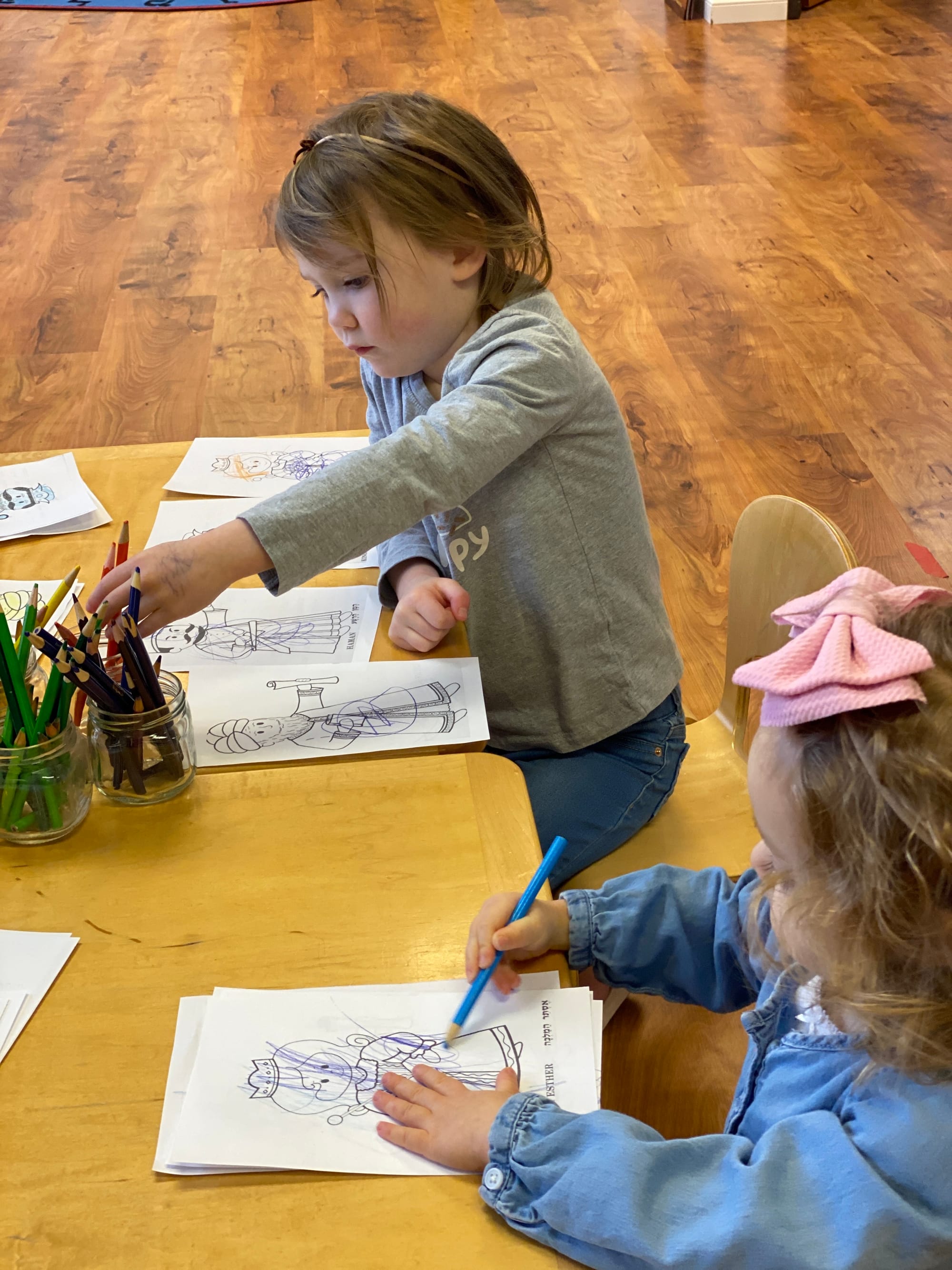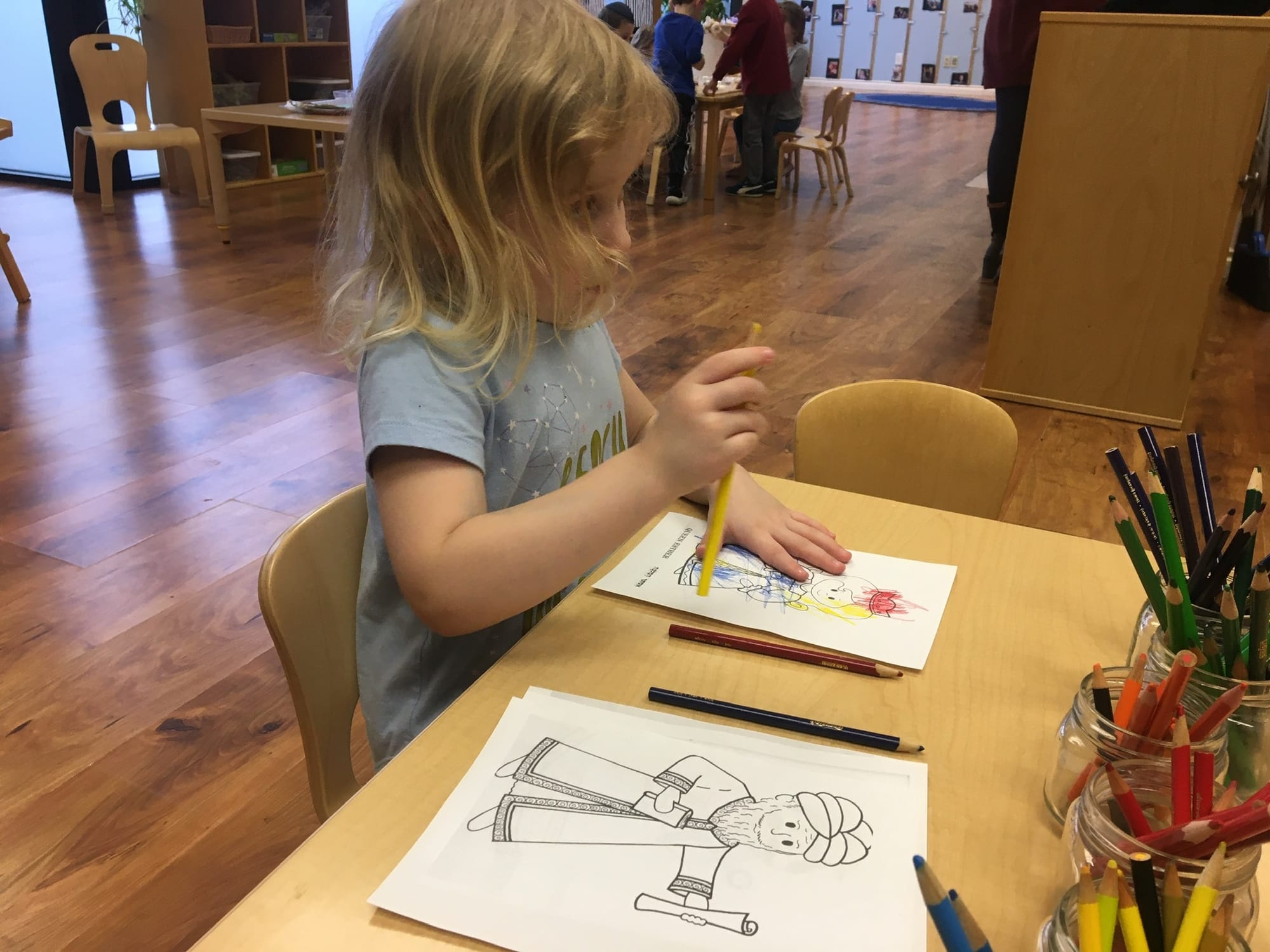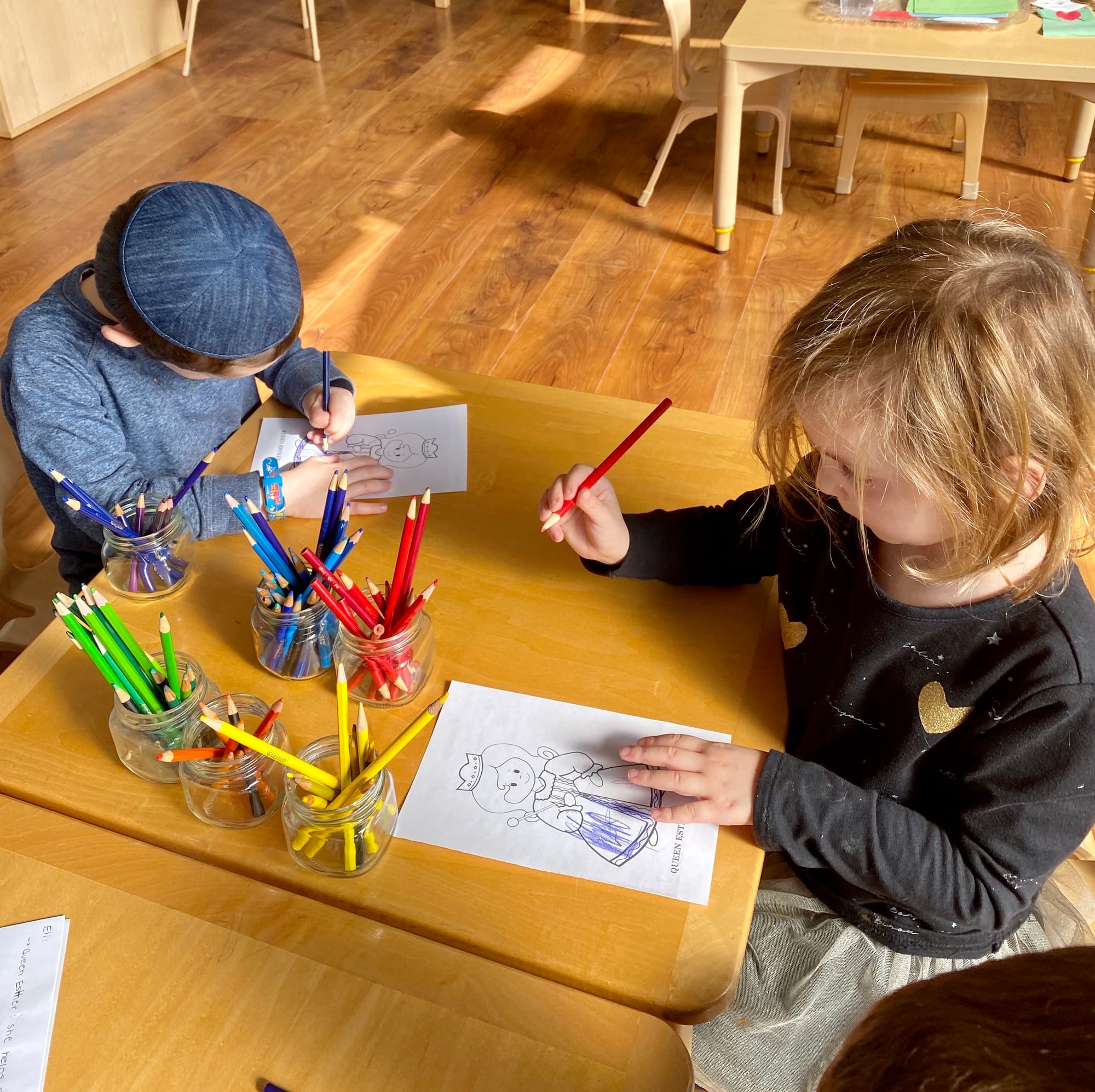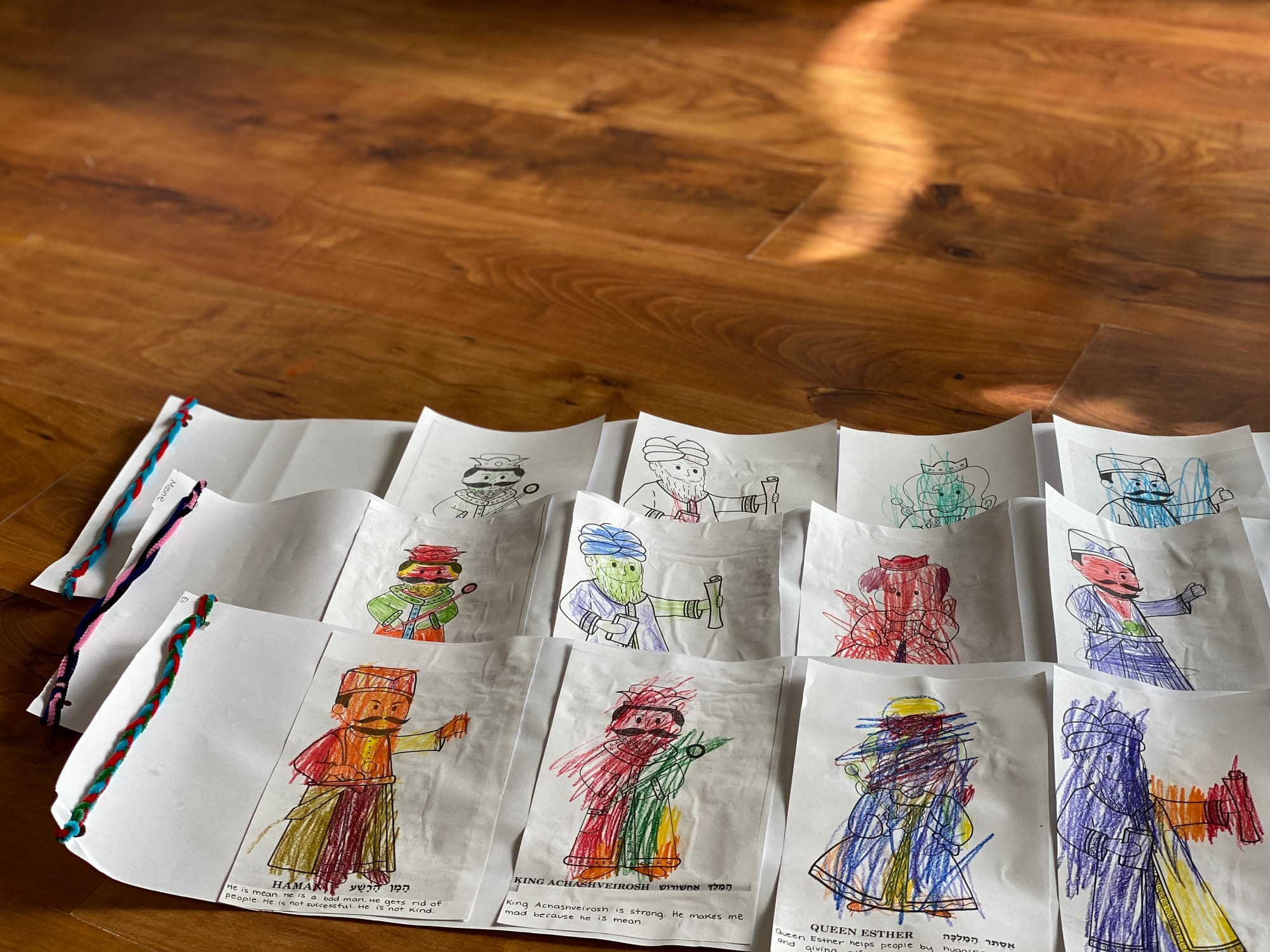 We are shaking graggers so we will be ready to make noise when we hear Haman's name while listening to The Megillah on Purim.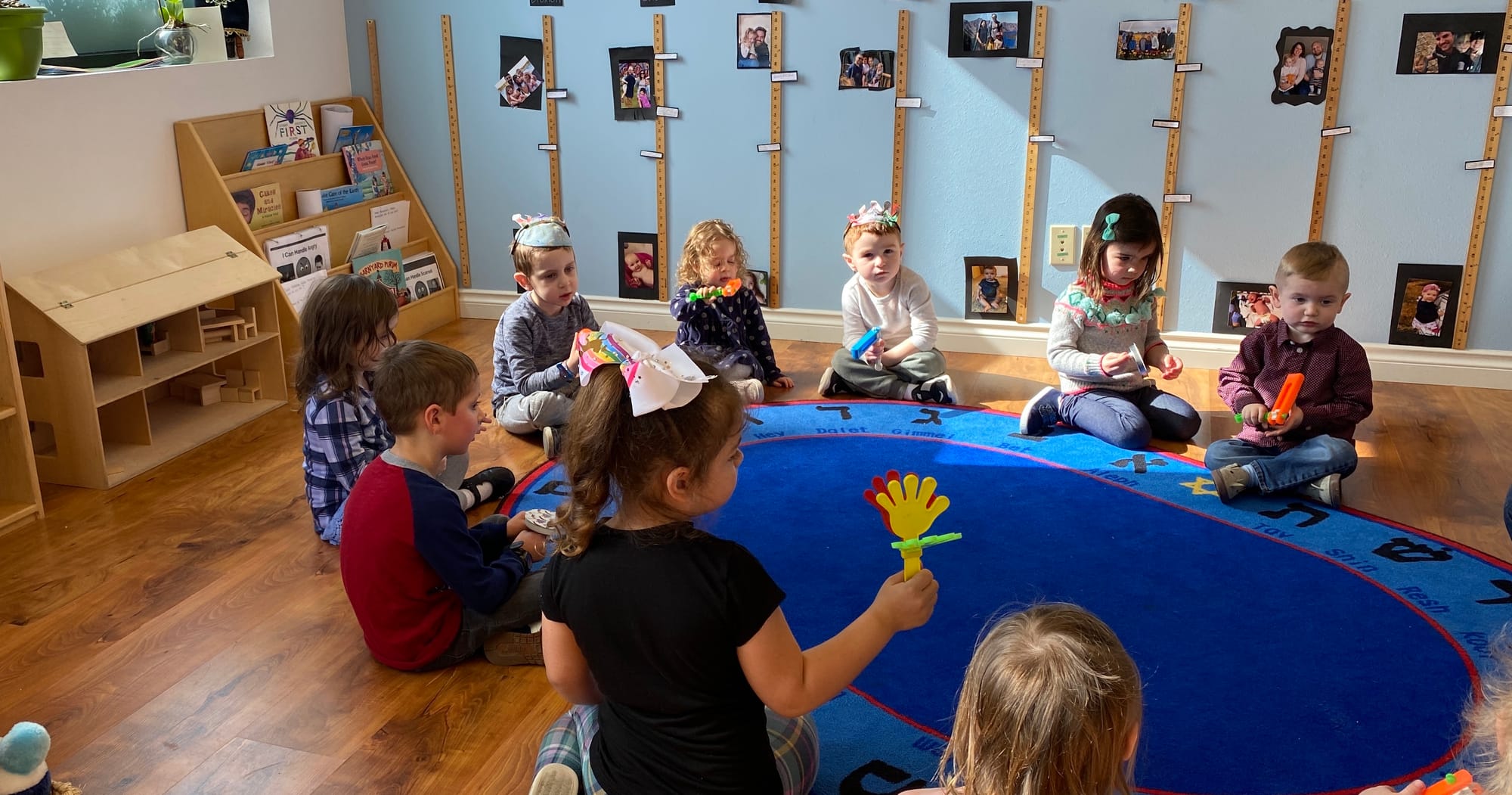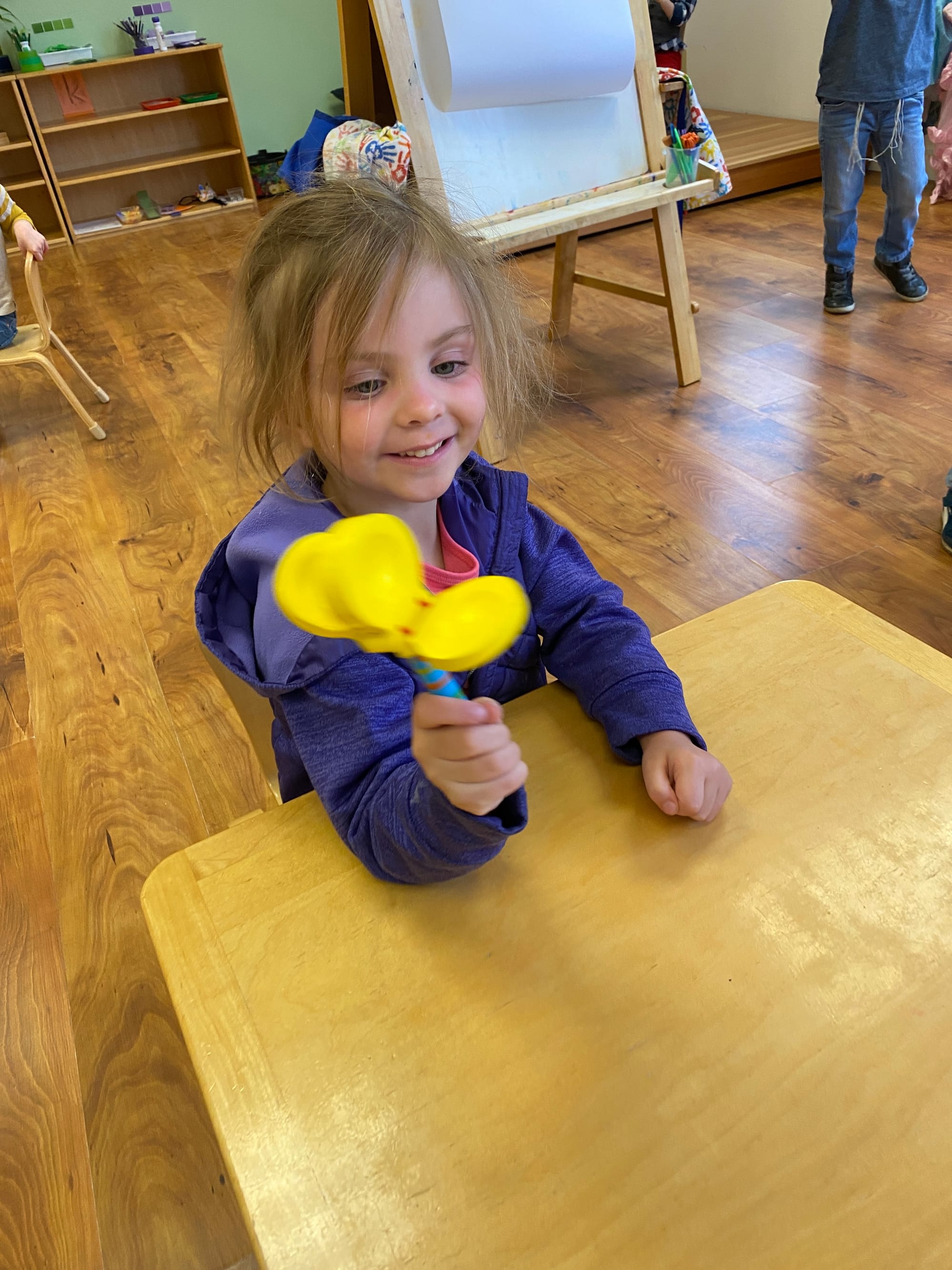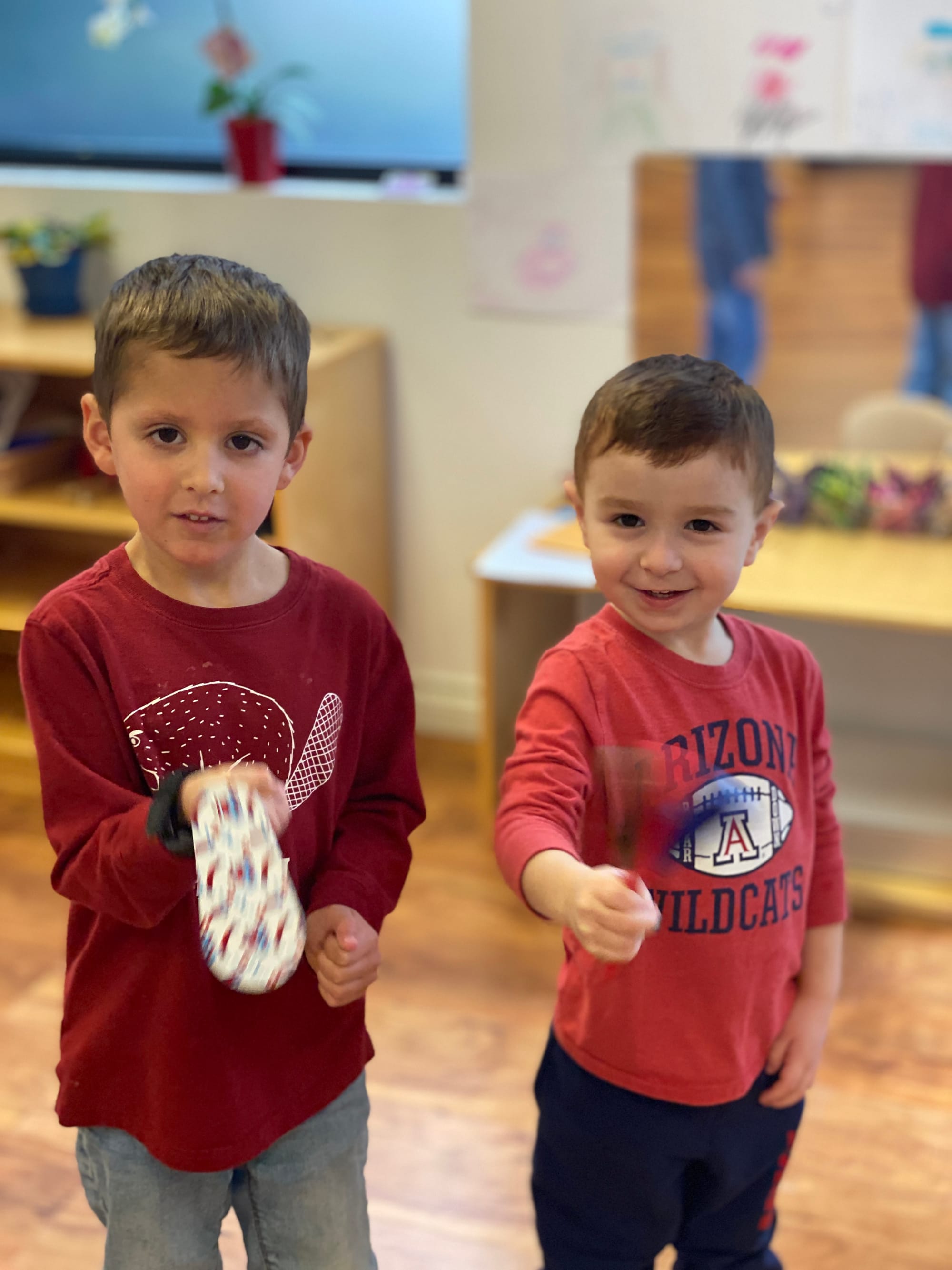 2. We give Matanot L'evyonim, charity, to at least 2 people.
We shared tzedakah in 2 different tzedakah boxes, the tzedakah menorah and a classroom tzedakah box.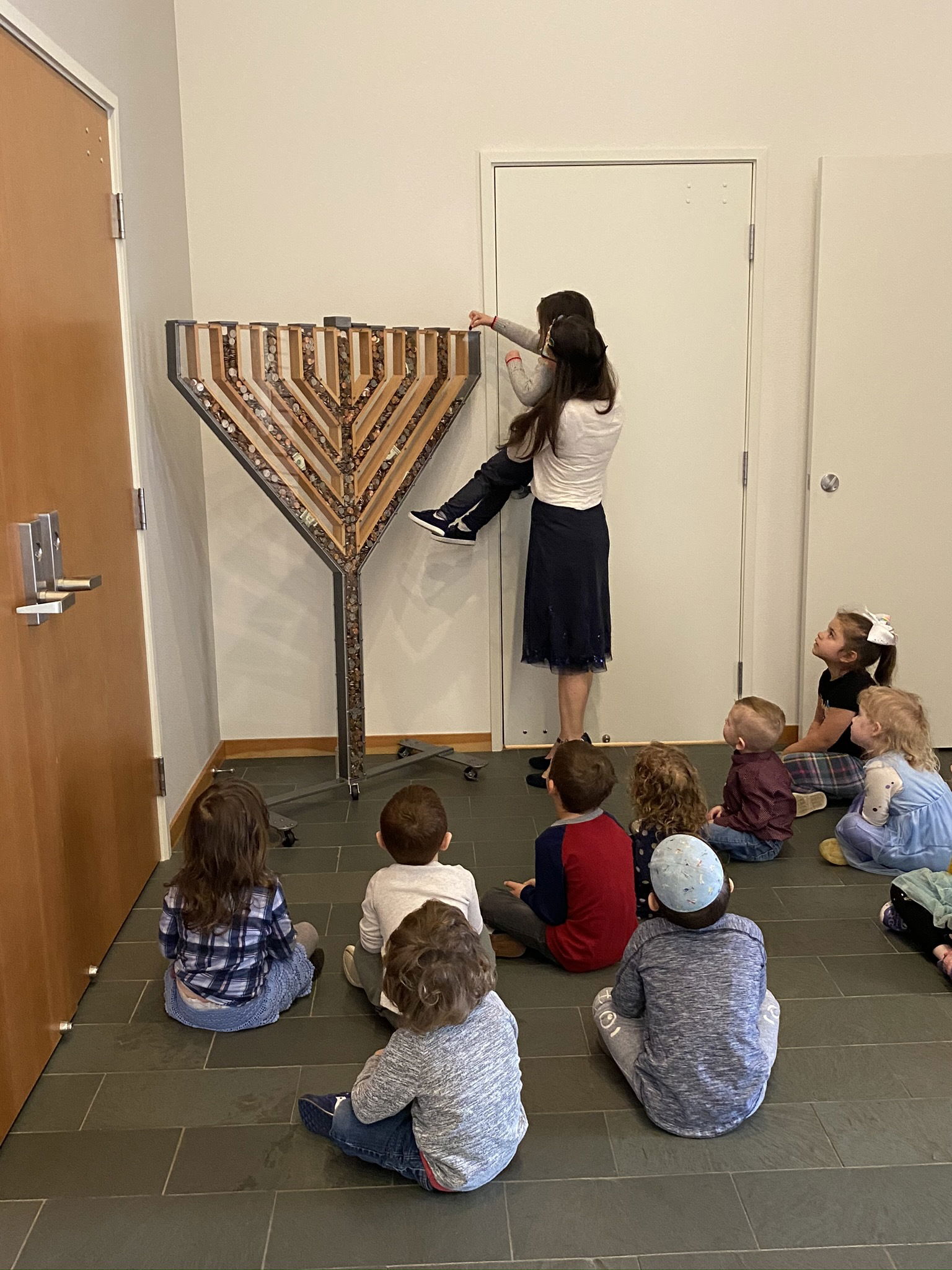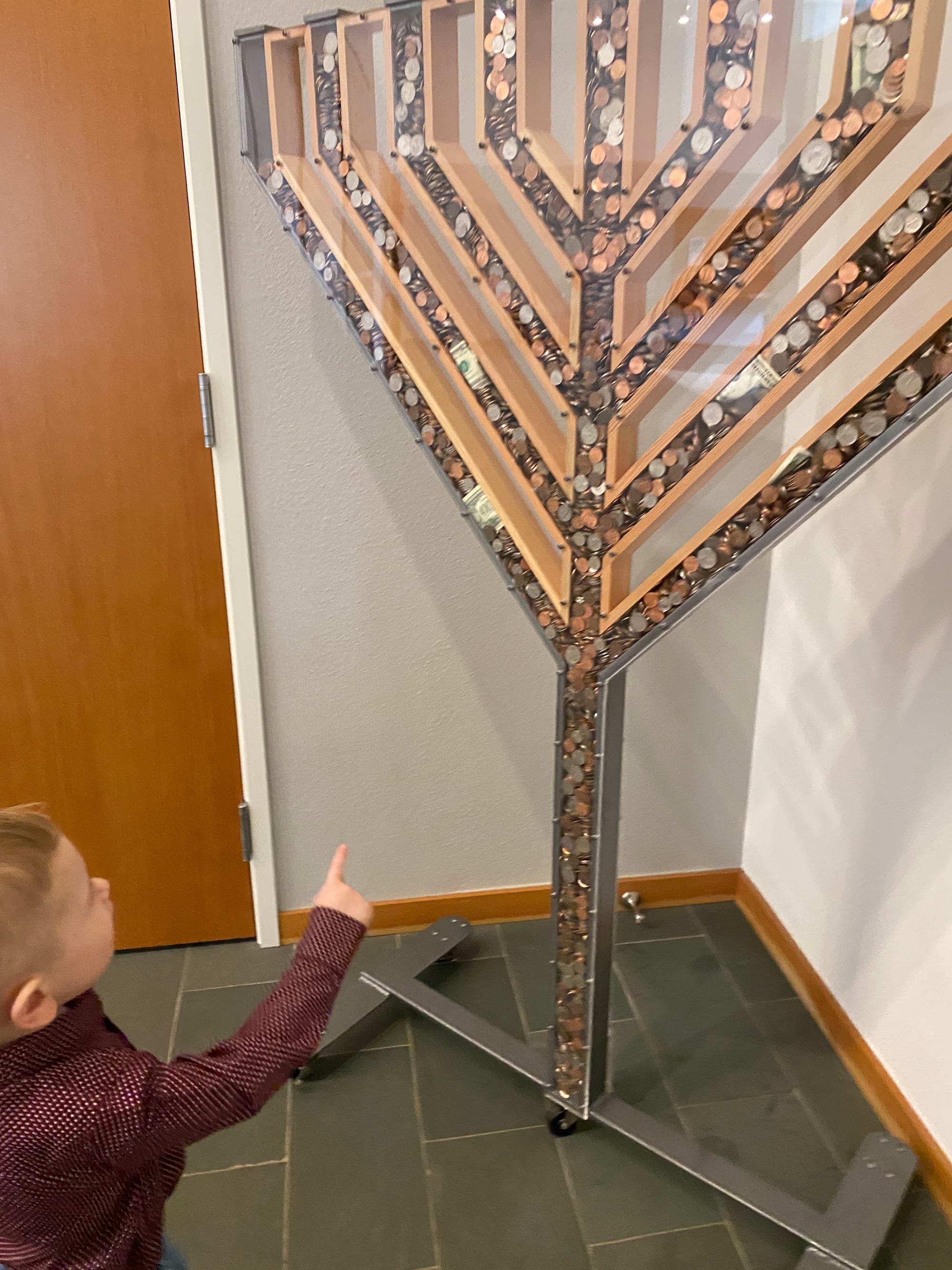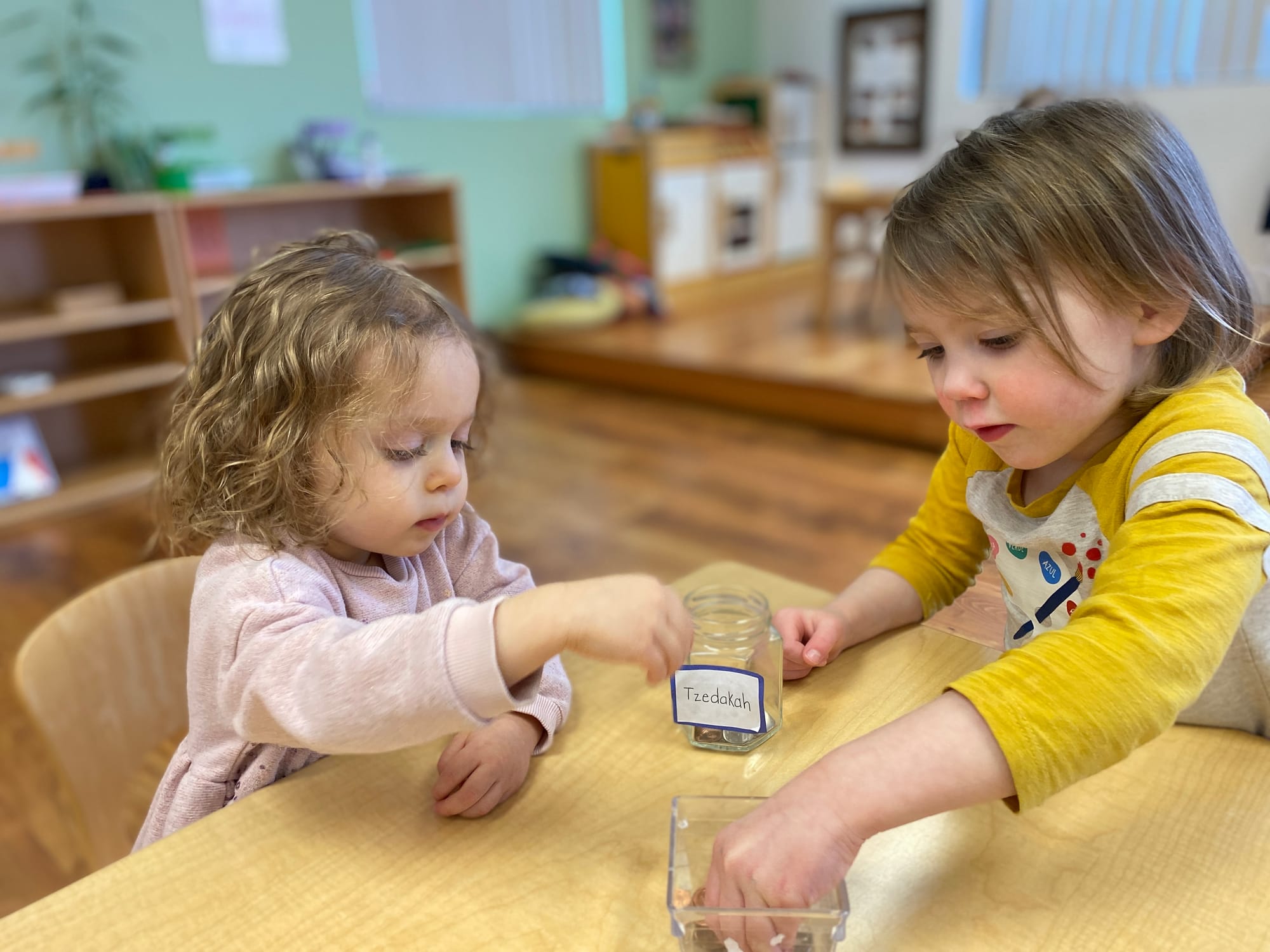 3. We give Mishloach Manot, gifts of food, to a friend, relative or neighbor.
We transformed our snack into tiny mishloach manot to practice giving.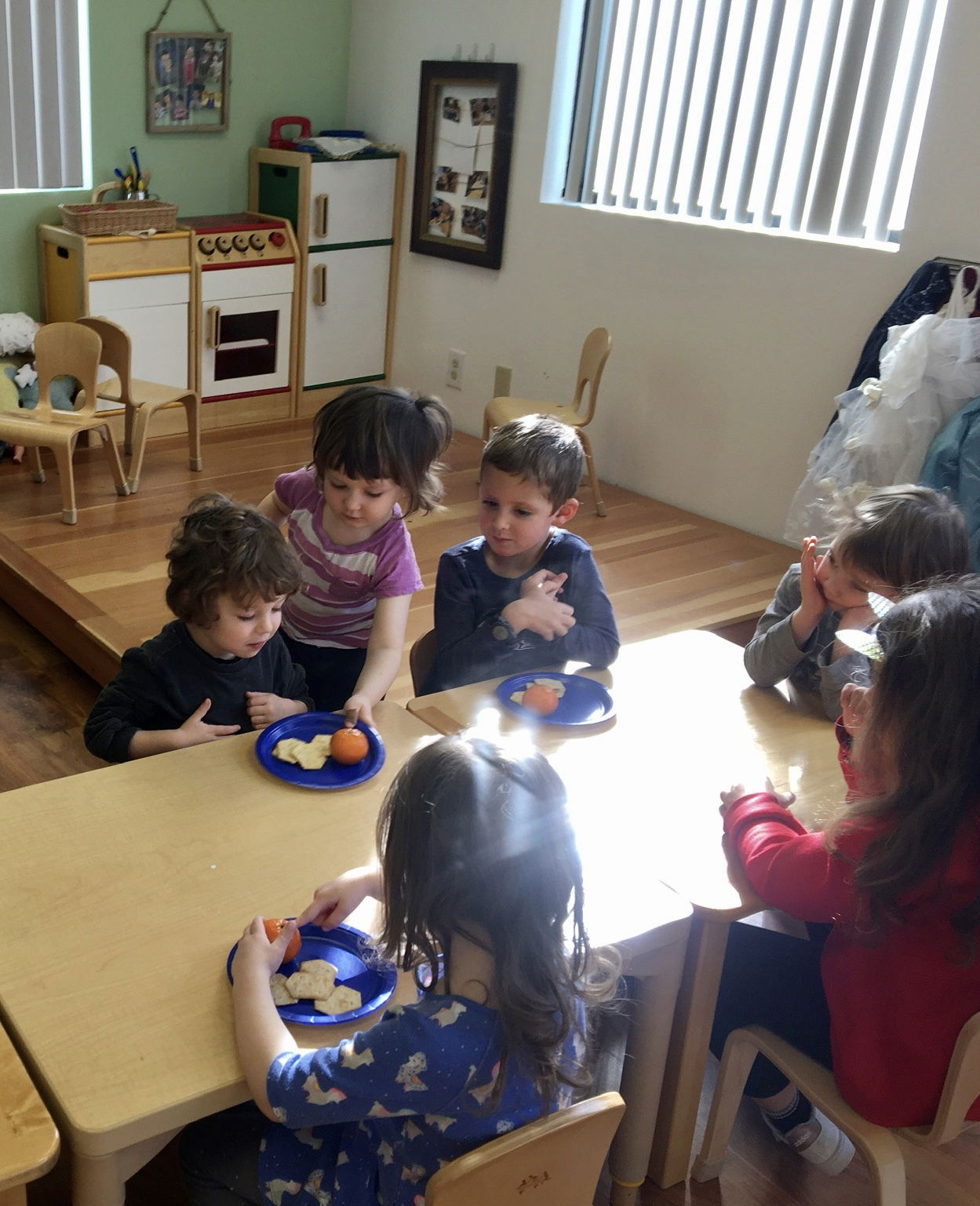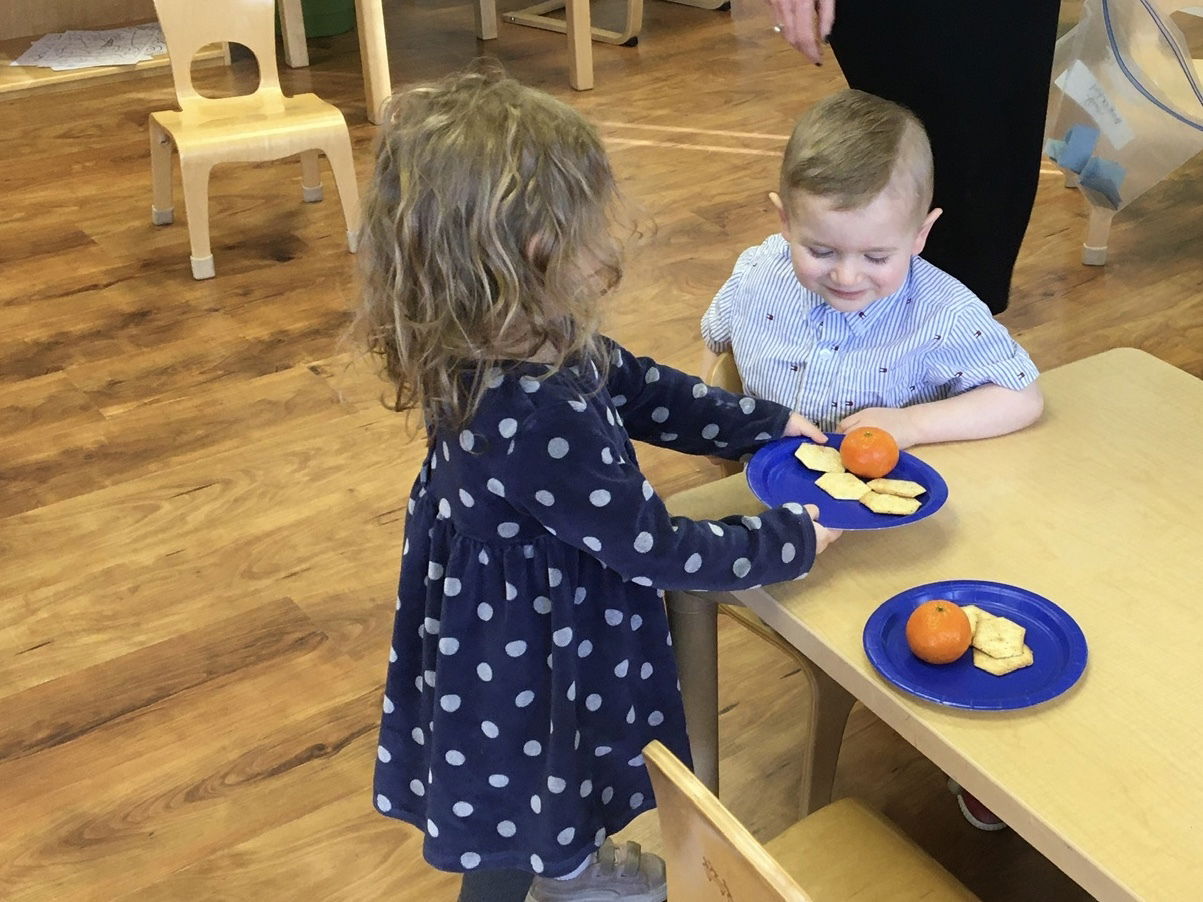 It was so exciting to share a snack with a friend and say our blessings together.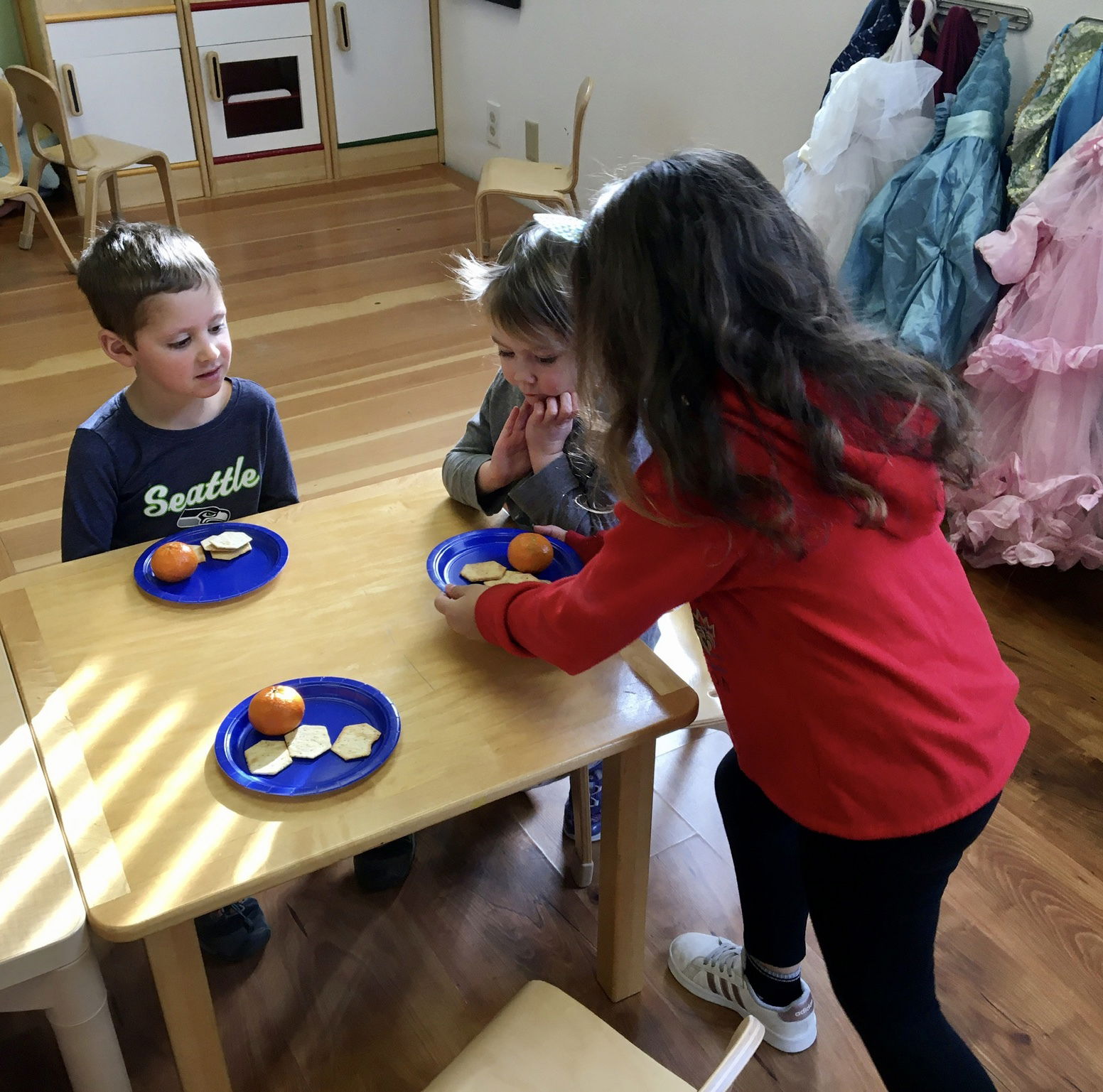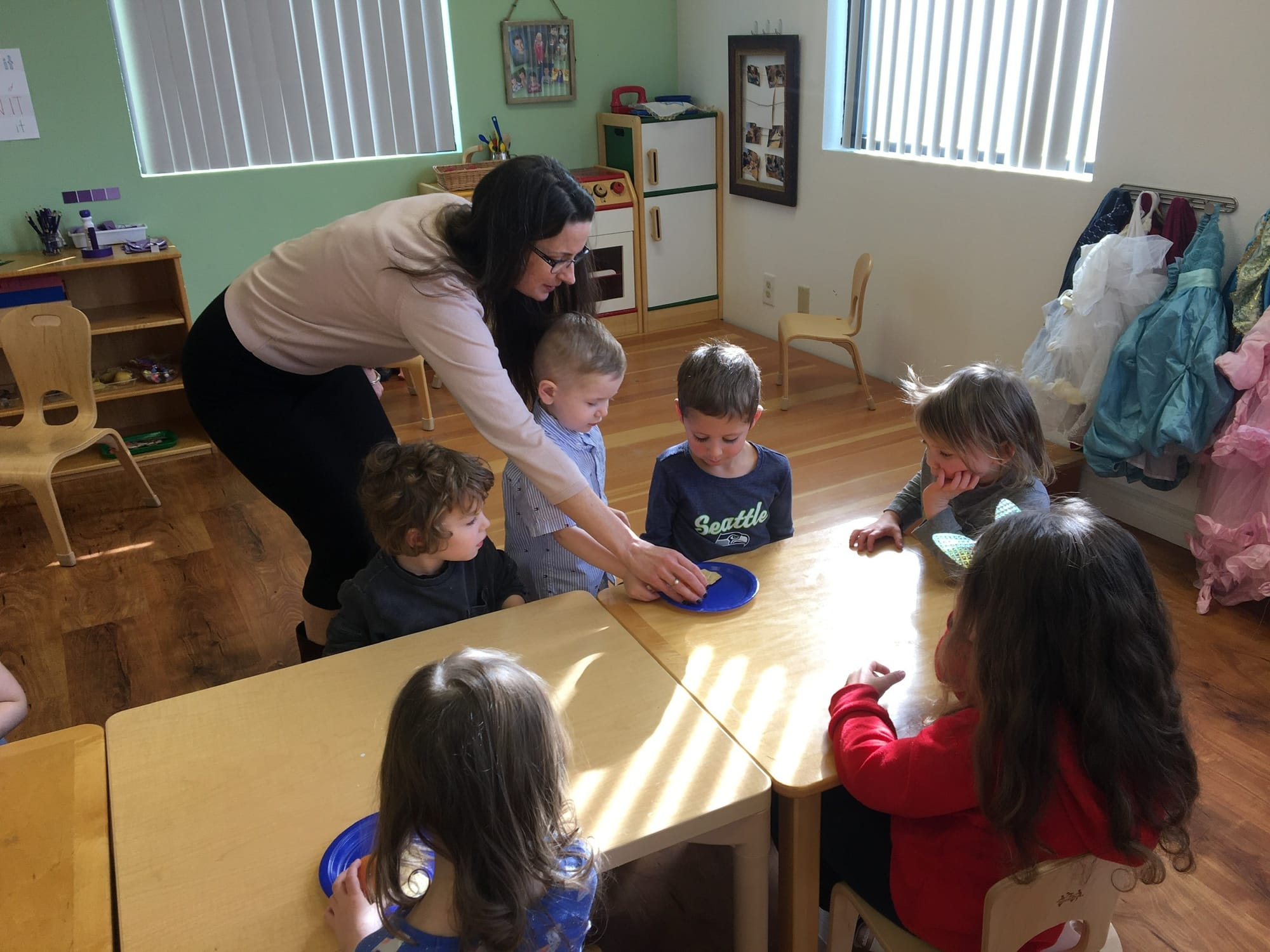 We also made pretend mishloach manot in home-living.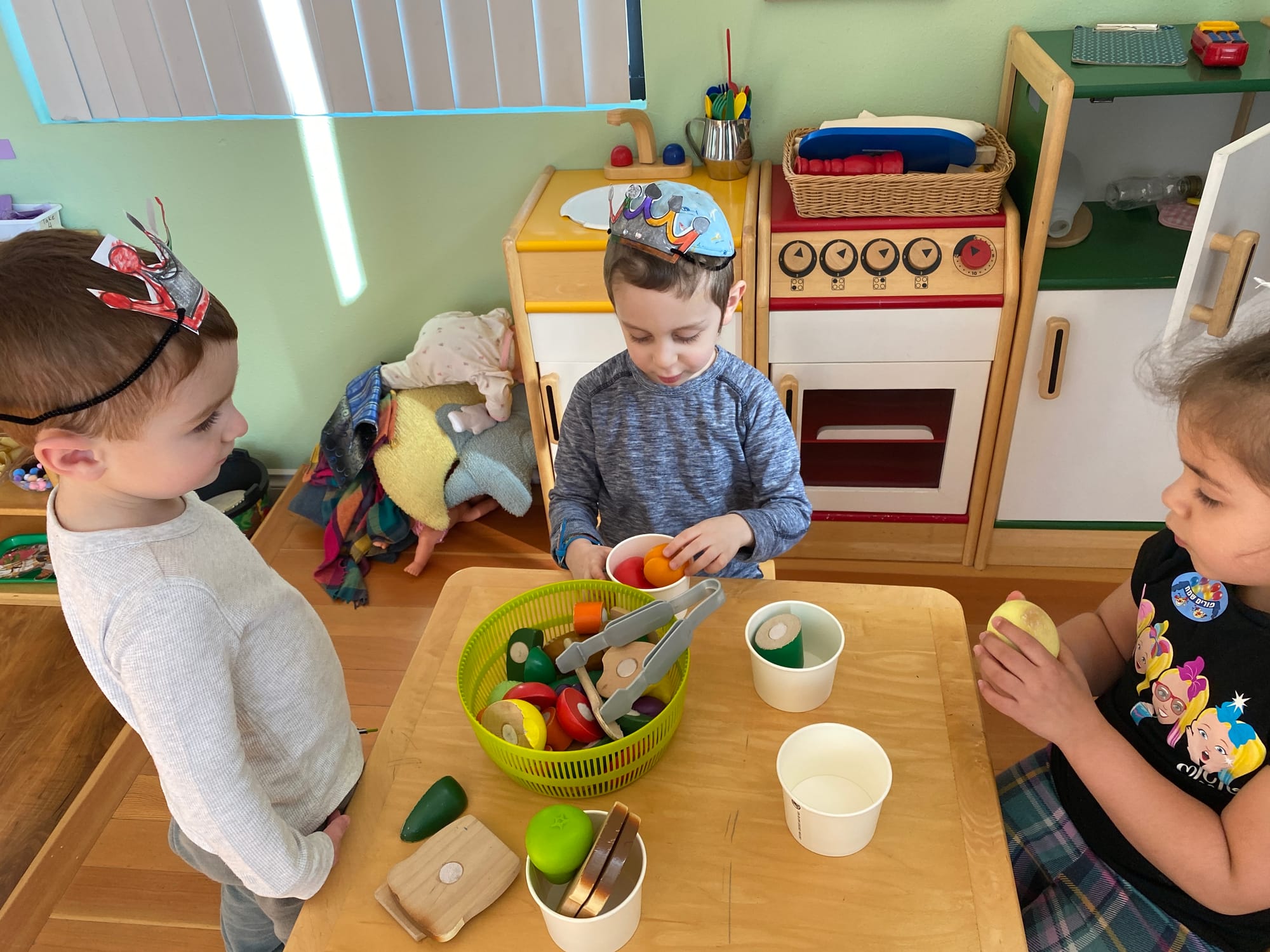 4. We enjoy a festive meal, the Purim Seudah.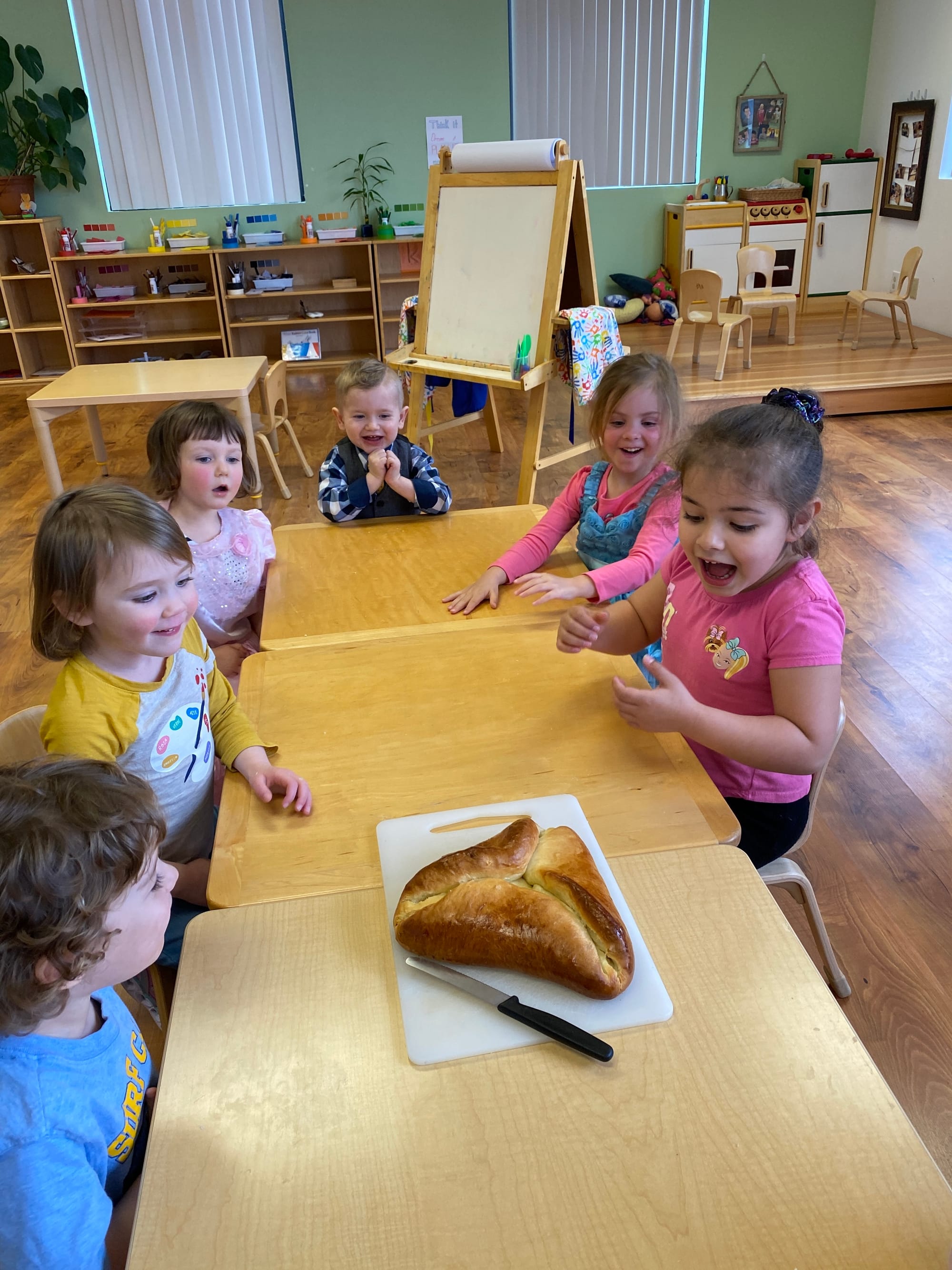 It is so exciting, Purim is almost here!
Please visit our former blog to visit past preschool experiences.